WHY NOISE REDUCING SLIPPERS?
Take a look at these slippers! Use the principle of absorbing vibration to reduce noise; not only to protect the baby's little feet, but also to reduce the allowing your little owns to enjoy every movement at home. 
Designed with multiple layers to ensure comfort, reduce noise and absorb vibrations.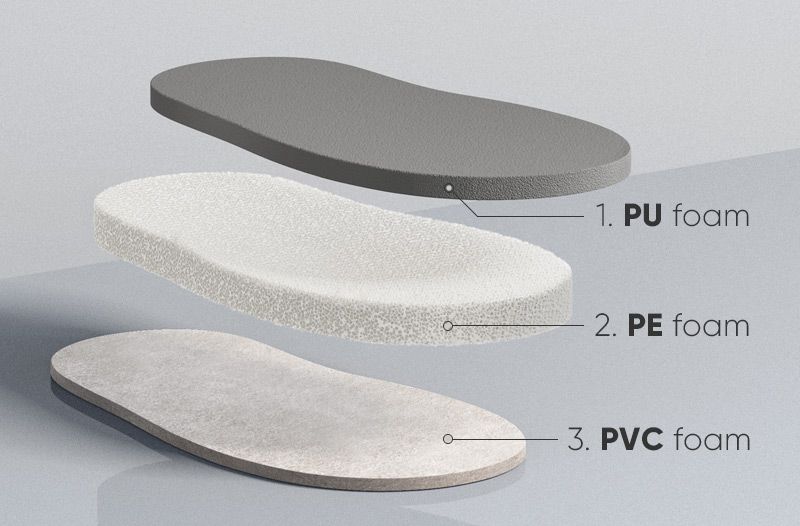 Coolever functional fabric that wicks moisture and dries super fast! The air permeability is 100%, keeping the soles of your feet dry at all times, and you won't feel uncomfortable from sweating while wearing the slippers!
PRODUCT DESCRIPTION
- Outer and Inner: 100% Polyester
- Insole: 100% Polyester
- Outsole: Urethane Foam, PE, PVS and 100% Cotton
Home-wear slippers that solve the problem of floor noise in apartments.
Perfect warm slippers for winter season.
The solution is in the outsole: The effect of reducing floor noise is achieved with the outstanding shock absorption effect of the PE material, which is usually used in premium play mats.
Certified product for being effective of preventing floor noise: Noise level reduced to 25dB, which is a little bit louder than leaves rustling in the wind!
High-density foam construction: Strong cushioning and perfect fitting even after frequent use.
OZKIZ SIZE GUIDE
1. The size chart below is based on the child growth standards.
2. Since the size may vary depending on the child's physical characteristics, please double check before purchasing.
PRODUCT SIZE INFORMATION
1. Size dimensions may differ depending on the measurement method and country.
2. Please check the 'SIZE INFORMATION' before purchasing.
3. Metric Unit: CM