PRODUCT DETAIL
With a body surrounded by iridescent lines, it is an attractive sneaker that can be coordinated with any outfit.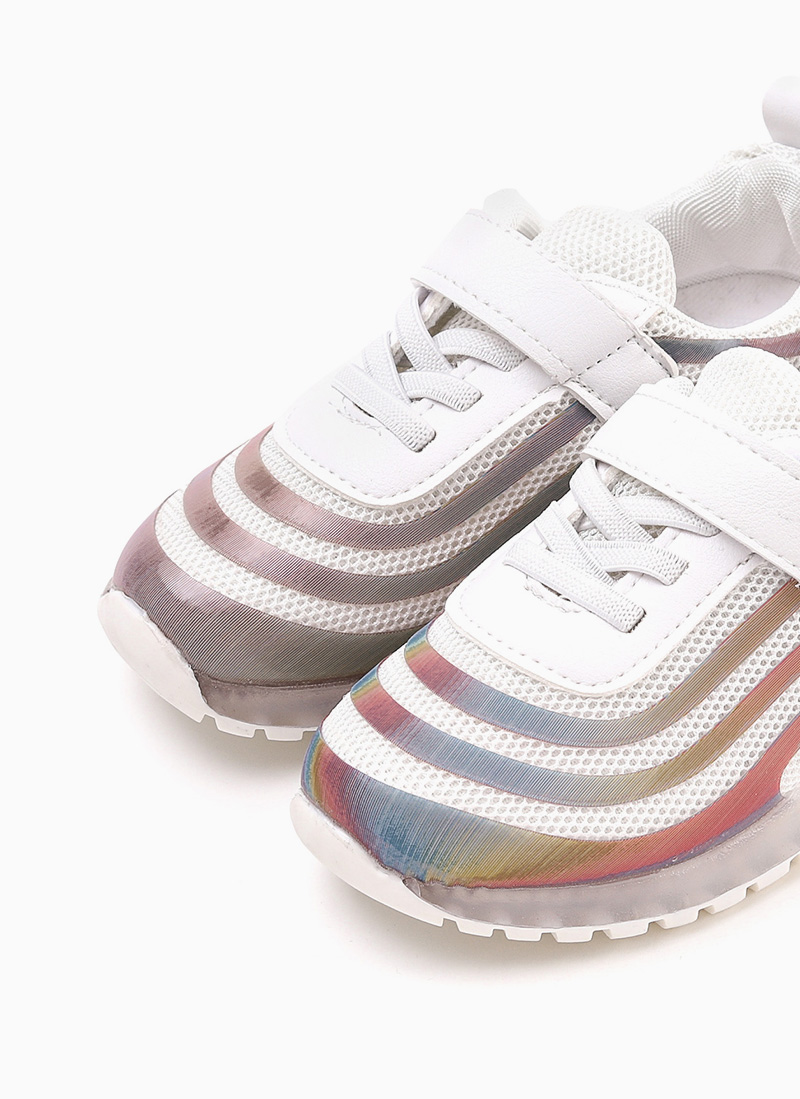 The Velcro type that is easy for children to put on and take off by themselves adds convenience.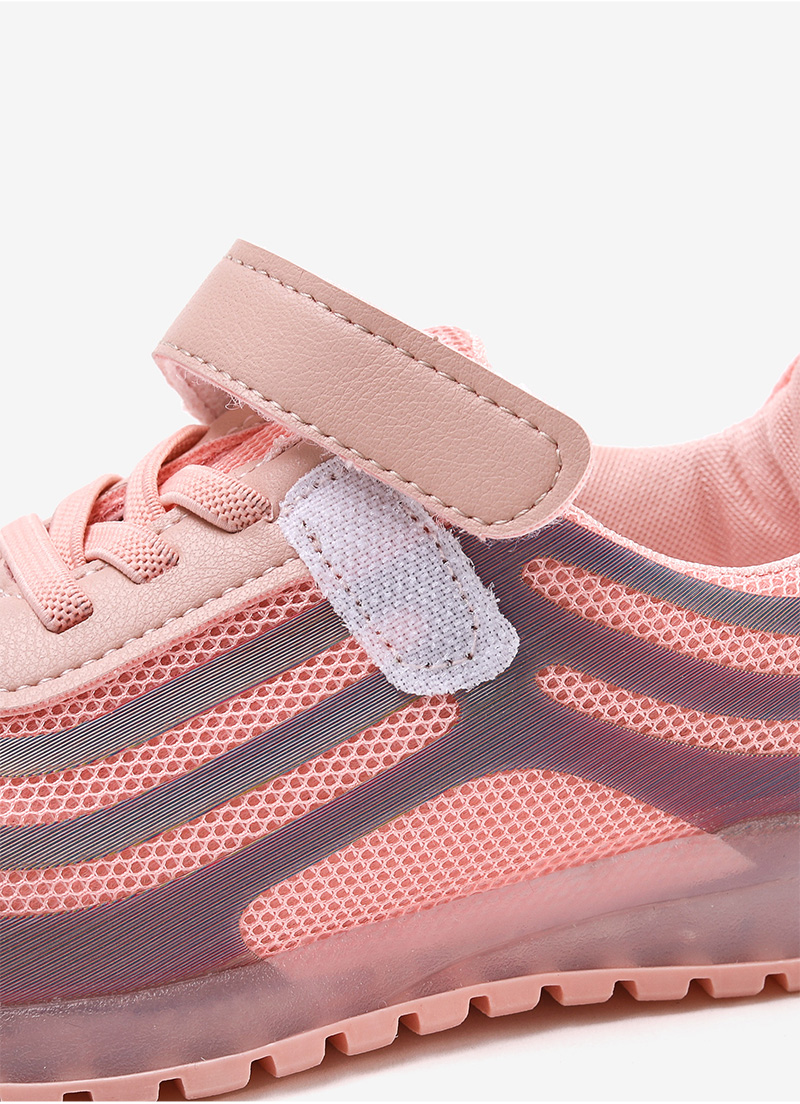 The rubber outsole , which is excellent in anti-slip material, makes it safer to wear.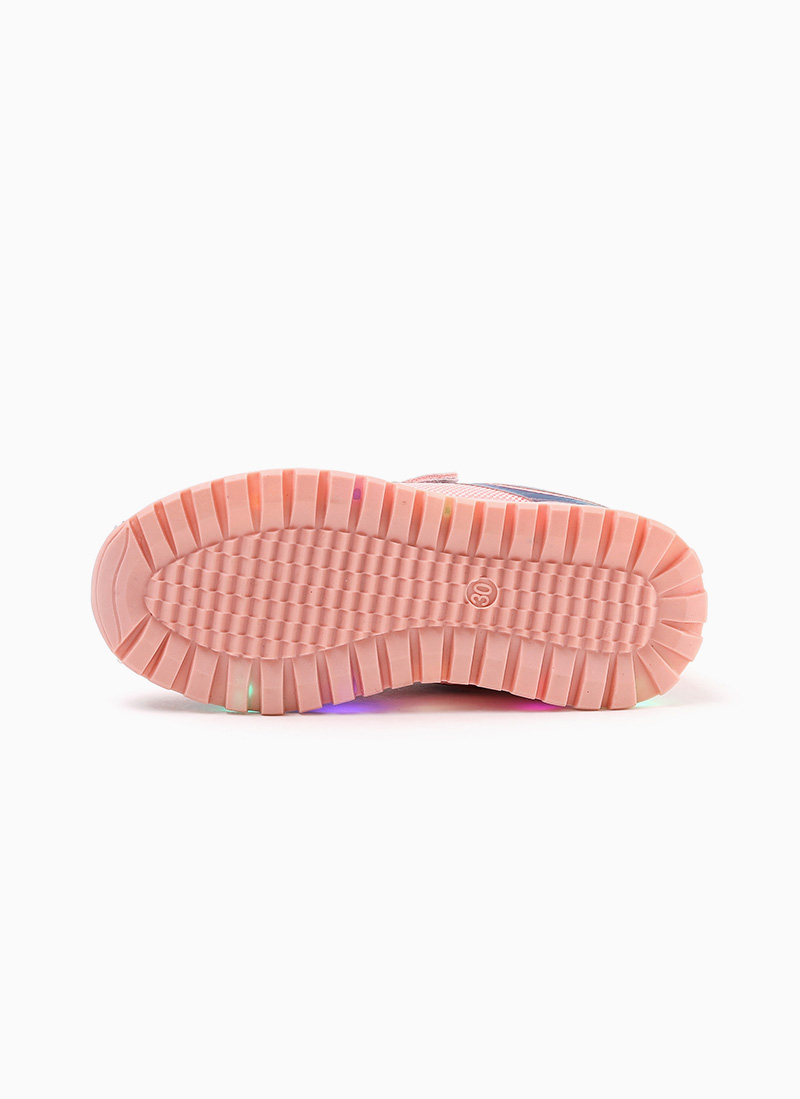 OZKIZ SIZE GUIDE
1. The size chart below is based on the child growth standards.
2. Since the size may vary depending on the child's physical characteristics, please double check before purchasing.